READY TO SIGN UP WEDDING CLIENTS?

BOOK YOUR EXHIBITION STAND TODAY!
Big Fat Asian Weddings are back!
Don't miss the chance to sign up new clients at one of the many Asiana Wedding Fairs being held across the UK this year. Every Asiana Wedding Fair is co-hosted by leading Asian wedding venues. These exclusive VIP events attract hundreds of Serious Customers looking for wedding suppliers right now.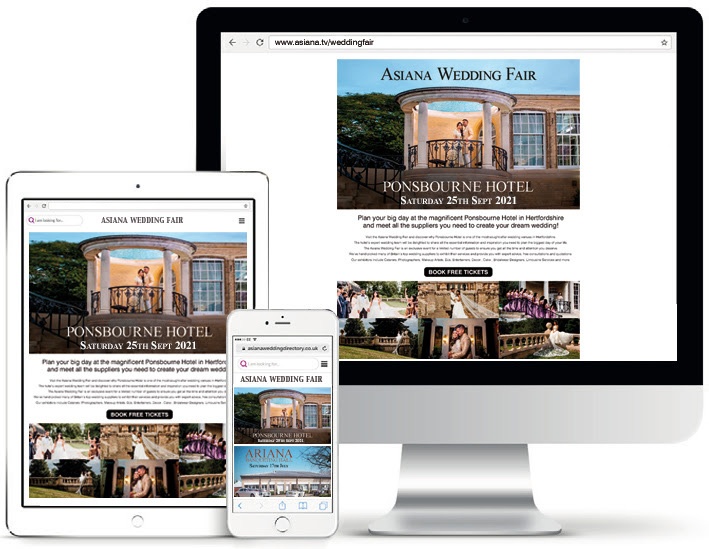 Every Asiana Wedding Fair is promoted through our digital advertising platforms, including Asiana.TV, Asiana's Social Media Channels and our unique online Audience Network that reaches 95% of all active Asian wedding customers. Asiana has organised Britain's biggest Asian wedding exhibitions for the past 20 years, with over 25,000 visitors per annum.
For more information and availability, please contact
Rajesh Nair, Corporate Director