Thousands of customers search here for wedding suppliers every month.

Sign up for 12 months – only £100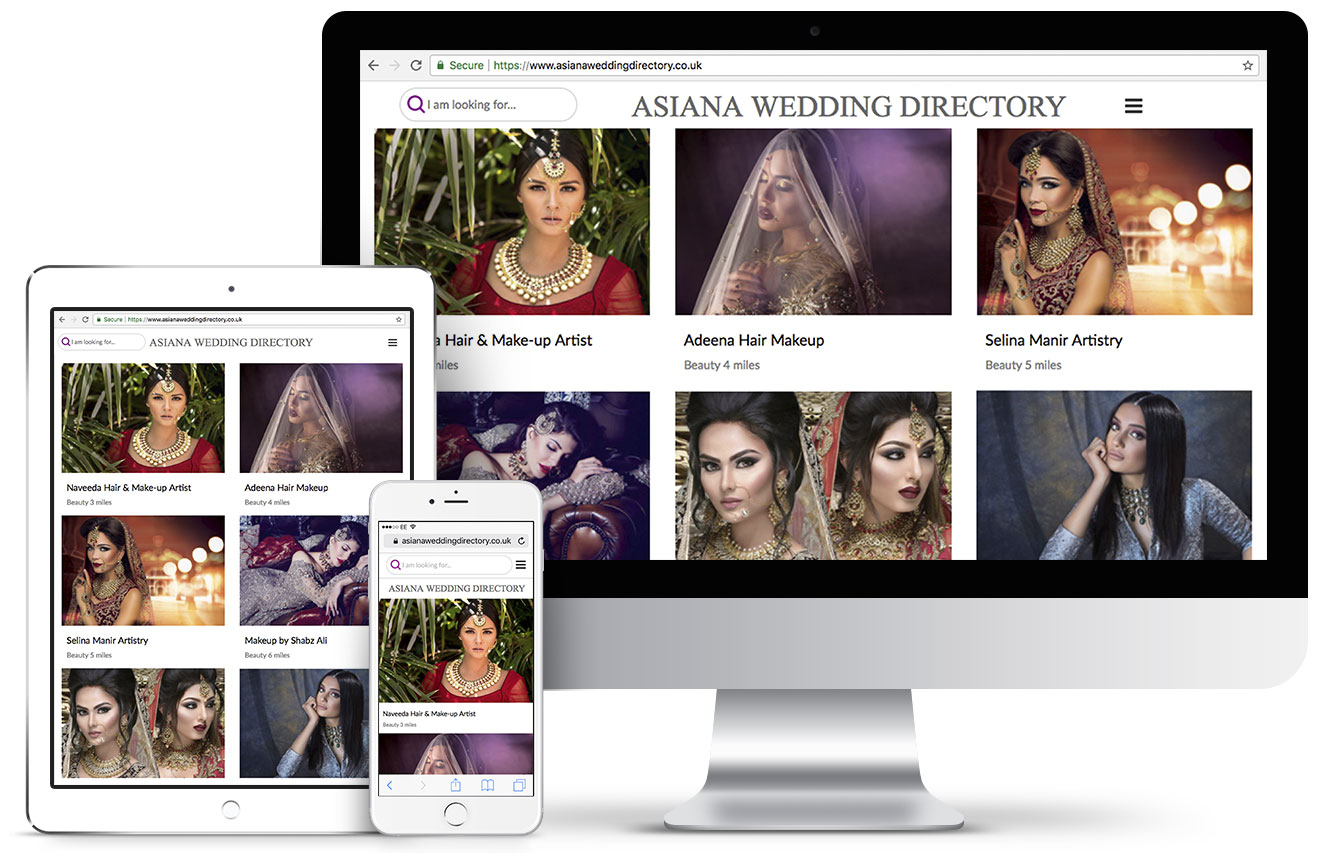 Local brides prefer local suppliers
GUARANTEED RANKING
• Most Brides book local suppliers, so we use Location Data to display the nearest companies first.
• This means your business will be at the top of every listing for customers nearest to you.
SMART MARKETING
• To give you the best response, we boost your listing using live browsing data from the Asiana Audience Network.
• So if you're a Photographer in Birmingham, we'll promote you to brides that are currently searching online for wedding services in the West Midlands.
DESKTOP AND MOBILE
• The Asiana Wedding Directory is available on all platforms, so Brides can discover your business anytime, anywhere.
Price:
£1,000 + VAT for 12 months listing – Discounted to £100 + VAT for 12 months when booked as a part of other Asiana campaigns. Includes the following: 
• Showcase upto 10 of your best images
• 100 word description of your business (will be sub edited by Asiana if required)
• Contact details including website address, phone number and email for customer to contact you directly