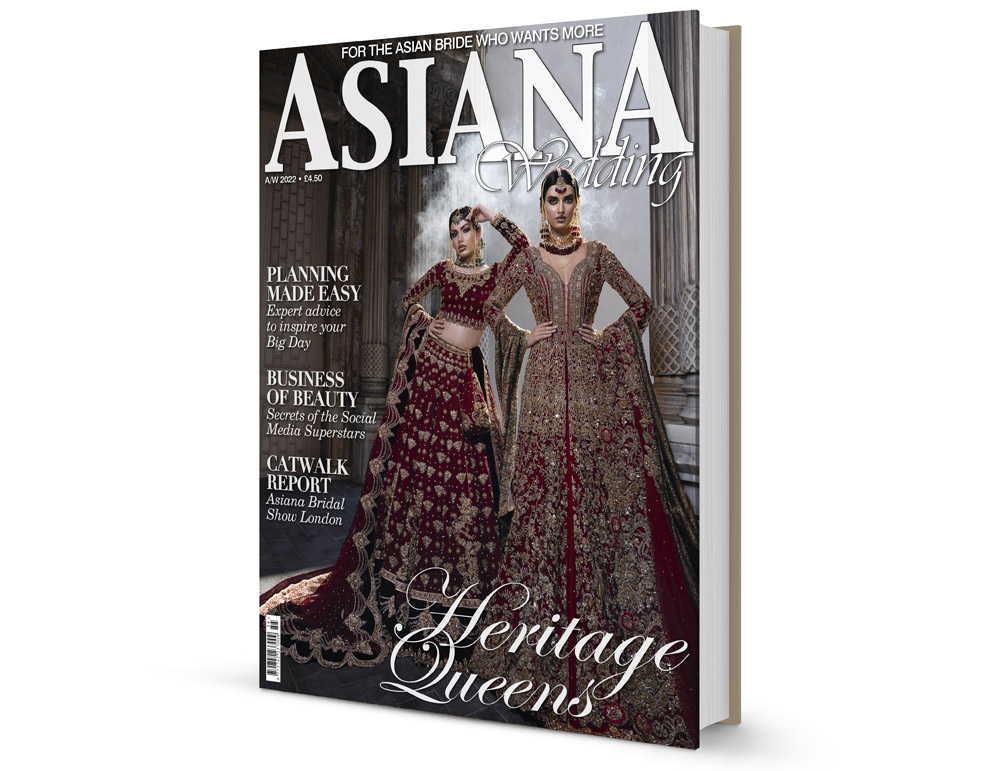 The iconic Bridal Bible
Asiana is the world's biggest wedding magazine.
• Beautiful
• Inspirational
• Informative
• Influential
Thousands of brides use Asiana as a trusted source of ideas and inspiration.
If you ask our readers, they'll tell you that a wedding is all about passion.
Wedding planning is so much more than just browsing a list of suppliers.
It's an epic journey of discovery, from Proposal to Big Day.
By advertising in Asiana, you can be part of that journey too…
ADVERTISING RATES
£850 (1-Page) / £1500 (2-Pages) Ads
£500 Editorial Upgrade
BEAUTY CAMPAIGNS
£2000 (4-Pages) / £2500 (6-Pages)
FASHION CAMPAIGNS
£1500 (2-Pages) / £2500 (4-Pages) / £3500 (6-Pages)